Mjøsli Lodge is part of the Visit Norway organization. This is the national tourist office and our local partners are true professionals. In order to give our guests a total overview and not leave anything important out,  we advice you to use the webpages to Visit Hedmark and Visit Akershus. Check out their activity calendar and sort out what you feel like doing every day by visiting their website. You can also visit their offices to get their personal advice and recommendations.
Check also out our electronic guidebook with our favourites. Click on this link: Mjøsli Lodge Favourites
Some of our favourites..
Helgøya Climbing Park
Helgøya climbing park is located in scenic surroundings on the west side of Helgøya, an island in the middle of lake Mjøsa, in Ringsaker, Hedmark. From the park you have a view towards Gjøvik, Kapp, Toten and Skreiafjellene. It is an outdoor climbing and adventure park with experiences for everyone, high up in the trees.
There are many climbing trails at different heights and difficulties where everyone aged between 3 and 100 years can be challenged. The climbing park consists of 6 trails, 7 ziplines and a total of 85 climbing elements.
Helgøya climbing park is one of the service providers of "Midt i Mjøsa" which consists of organisations from Nes and Helgøya. The park is located in close proximity to the road which loops around Helgøya, not far from the café and store at Skafferiet on Hovinsholm farm and Hovelsrud farm with its historic gardens.
Families, sports clubs, football clubs, schools, birthday parties, companies and anyone who enjoys nature and outdoor pursuits can have fun and enjoy themselves at our park.
The climbing park is open from Easter to November 1st (weather dependent). Groups may book the park for private use, even in winter, if the weather permits. Helgøya Klatrepark is within driving distance from Brumunddal (30 minutes), Hamar (45 minutes), Lillehammer/Sjusjøen (1 hour) and Oslo (2 hours).
Contact
Tangen Zoo
Welcome to a family park located in beautiful surroundings, one hour north of Oslo.
Experience many different animal species such as emus, zebra, pony, llama, camel, snakes and marmosets at close range. The animals live in natural surroundings by the footpaths through the park. The park also offers a children´s play ground and barbecues to your disposal.
Family pets are not permitted in the park.
Hedmarksvidda Husky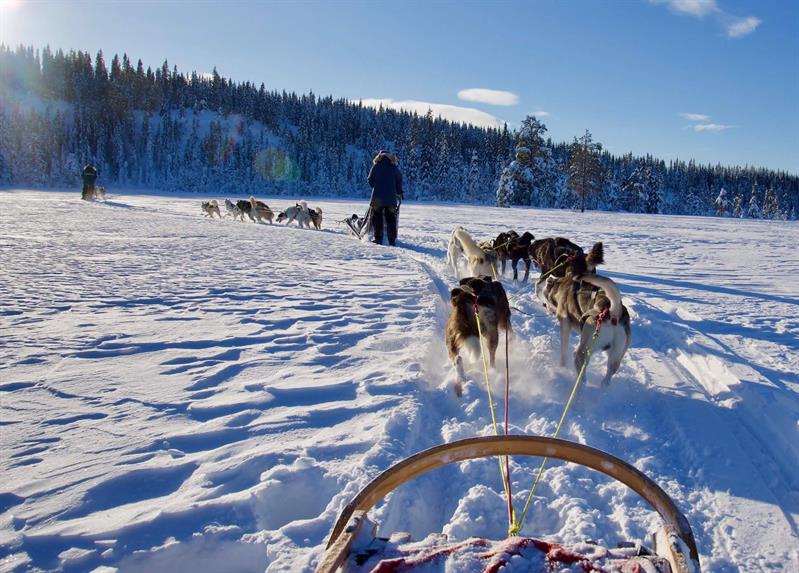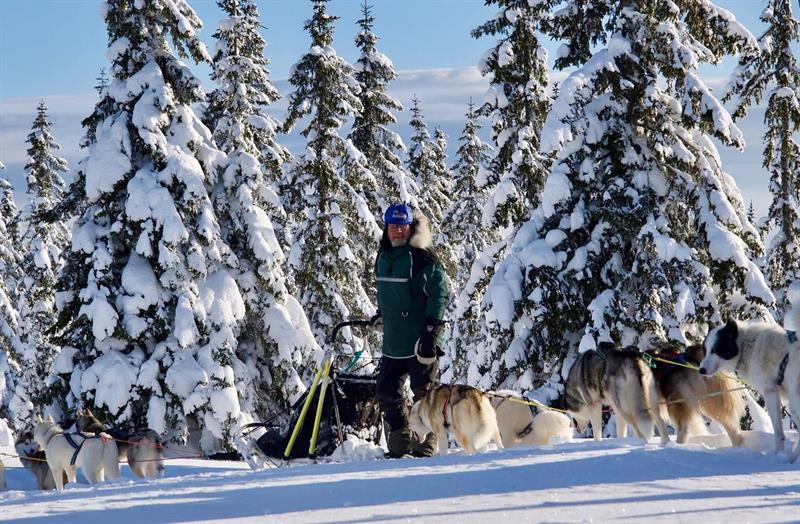 Hedmarksvidda Husky offers dog sledding and other outdoor activities throughout the year. Winter time with sledding, spring and fall with wagon and kick-bike. Summertime they offer various outdoor activities with or without dogs. For example, ready-made camp until you arrive, canoeing and fishing trips. They have 24 dogs.
They welcome individuals, families, groups, institutions and businesses. They facilitate for people with disabilities.
Odal Canoe and Leisure
At Odal Canoe and Leisure you can rent  solide canoes and all the equipment you need for a nice day on the lake. The canoens are available with immediate availability to "Storsjøen" (the big lake) in Northern Odal..
Contact
Bunesvegen 67
2120 Sagstua
+ 47 45 69 36 81
+ 47 98 06 16 69
Find overview of all activities and attractions by following these links: